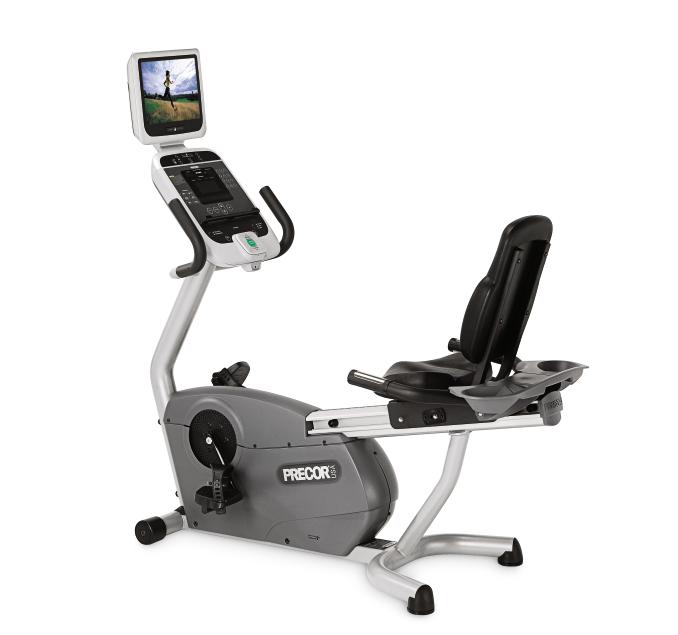 AS VERSATILE AS THE HUMAN BODY

Every aspect of our fitness equipment is made to mirror human movement – fluid, natural, and familiar. Intuitive engineering and thoughtful design offer an invigorating workout that helps users keep moving. Arising from our heritage of providing quality fitness solutions that work, Precor fitness equipment keeps your users satisfied no matter what their goal. Precor inspires a life in motion.
Easy to use. Precor products are designed for ease-of-use, with intuitive displays that help users get on and get going.
Premium cycles offer smooth, reliable feel. The belt-drive system on the C846i cycles provides users with fluid motion and a wide range of resistance levels, delivering a superior member experience to beginners and experts alike.
Committed to excellence. For 25 years Precor has been a leader in the fitness industry, delivering breakthrough innovations and premium quality products for the home and club.
Features:
Belt-drive system
A double step-up drive gives users a smooth, quiet exercise experience. A Poly-V belt is used instead of a chain for less maintenance and a quiet ride.
3-piece crank
The 3-piece crank tightens positively, reducing the need for periodic adjustments. The 9/16″ crank arm accepts any standard road or mountain bike pedal.
Fully integrated entertainment options
Fully integrated Cardio Theater design, with personal viewing screens or ambient viewing, enhances the member experience by offering a more seamless, premium look to your cardio area.
Direct access to 12 programs
Six buttons are the gateway to 12 preset programs, including one fitness test. Users can select or change to a new program at any time during their workout.
Tap Control
Large buttons provide satisfying tactile response and audible click. Beginners and experts alike easily get on and go with this intuitive control. Users know the machine has received input, even when using headphones for entertainment
Handheld heart rate in seat grips
heart rate telemetry reading with Polar technology.
Accessory holder
for water bottle, reading material and portable music.
Specs
Length: 50 in ( 127 cm)
Width: 24 in (61 cm)
Height: 60 in (152 cm)
Weight: 130 lbs (59 kg)
Max User Weight: 350 LBS
Shipping Weight: 181 lbs (82 kg)
Power: Self Powered
Frame: Powder-coated steel
Regulatory Approvals: FCC, ETL, CE
Precor C846i Programs
Custom 1
Cross Country 1
Fitness Test 1
Heart Rate 1
Hill Climb 1
Interval 3
Manual 1
Random 1
Watts Control 1
Weight Loss 1
Electronic Readouts:
Complete
Average heart rate

Average Speed

Calories

Calories per hour

Calories per Minute

Goal

Heart Rate

Language
Maximum heart rate

METs

Profile

Resistance Levels 1-25

RPM

Segment Time

Smart Rate

Speed

Target heart rate

Time

Time elapsed
Time in heart rate zone
Time remaining
Units

Watts

Workout summary.
$1699
In Stock – Call or Visit Us
603-641-6800